Complete product range

WEGU offers its customers in the automotive industry the full processing range for all conventional polymeric and elastomeric materials as well as the expertise to develop products from these materials. This includes the processing of filled and unfilled thermoplastic polymers, elastomers and rubbers. As a result, we can provide comprehensive and focused product development without being limited by the choice of materials and production processes. The advantages of this range are particularly apparent in applications with different material components, such as hard/soft combinations (e.g. injection-molded seals).
Our own material development for silicones offers the further advantages of being able to respond to your requirements even more specifically.
Intelligent and innovative solutions

Since we consistently use our materials-engineering development, manufacturing and acoustic expertise in our strategic business areas, we can set ourselves apart from our much larger competitors and their mass production oriented manufacturing techniques.
Our products benefit from our use of intelligent and innovative solutions to develop components and systems, which results in significant weight and cost savings for our customers.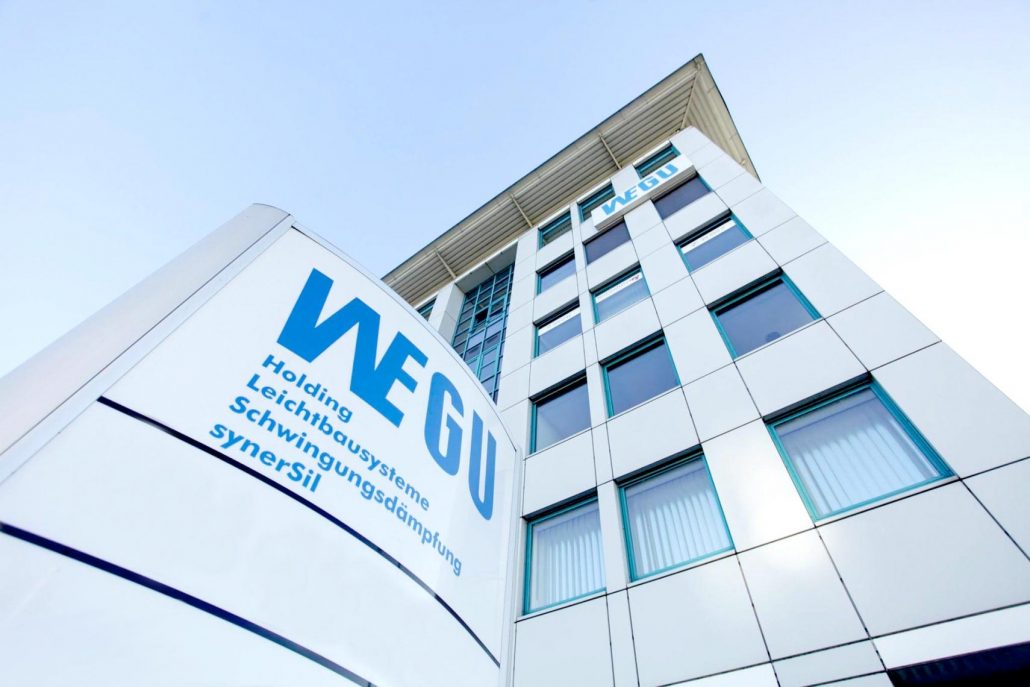 Many of our customers operate around the world and we provide them with the corresponding global support. In addition to its parent plant in Germany, WEGU has further production facilities and subsidiaries worldwide.